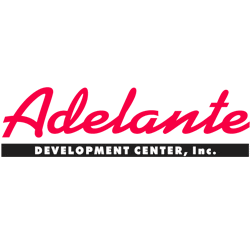 Assessment Specialist
Anthony, NM
General Description: Under the direction of the Program Manager, and in cooperation with the Program Coordinator, the Assessment Specialist is responsible for completion of assessments of all seniors that participate in the Senior Meals program, and adheres to policy and procedures for each of their designated area sites. Responsibilities include completing senior assessments, and nutrition training for all seniors who participate and are active in the meal program. Participates in program outreach activities. Reports complaints from seniors, APS referrals and Community members and advises the Program Manager of issues, and maintains confidentiality with matters of privacy.
Education and Experience: High school diploma or GED required. One year experience in food preparation is required. Bilingual capacity is required; English and Spanish. Good verbal, written and interpersonal skills. Experience with organization, coordination and performance of duties at a responsible and confidential level required. Basic computer skills, including experience working with necessary word processing and spreadsheet software (Microsoft Word, Excel, Outlook etc.). Experience with training of seniors. Ability to exercise judgement with staff and superiors, solve problems and make sound decisions. Able to work collectively and form productive working relationships with staff, seniors and family members and communicate effectively both verbally and in writing. Speak English clearly, distinctly and cordially with internal and external customers of Adelante. Read and write English in order to understand and interpret written procedures. This includes the ability to give and receive instructions in written and verbal forms and to effectively present information and respond to questions from clients, supervisors and co-workers. Interact patiently and effectively with a variety of individuals.
Other Requirements: Must pass pre-employment drug and TB screening, Agency, Federal and State Department of Health background investigations. Must possess a valid NM drivers license and proof of auto liability insurance. Must have own reliable transportation and agency insurable driving record. This position frequently sits at a desk or workstation must be able to sit, stand or otherwise perform typing/keyboarding tasks as required to perform the essential duties of position. Must be able to lift 50 lbs., occasionally. Must be able to work standard work hours as required to fulfill job responsibilities. Adelante is a drug free workplace. Adelante is an Equal Opportunity Employer/Protected Veterans/Individuals with Disabilities.
41136013