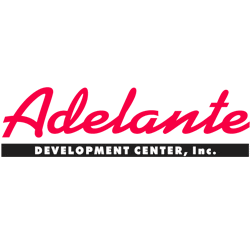 Business Manager
Sorry, this job has expired.
Albuquerque, NM
General Description of Duties: Will be responsible for all operational aspects of quality control, inventory control, contract management, and customer contract deadlines at Document Destruction Services, assures operation meets or exceeds internal and external quality assurance standards and quality of associate programming. Will be responsible for ISO compliance and Customer Service to all DDS Customers, including customer invoicing and will assist with contract approvals. Implements policies, procedures and training programs to develop or increase skill/productivity for Route Drivers, Customer Service Representatives, and administrative staff. Ensures staffs training requirements are current and scheduled for required trainings and re-certifications on a timely basis; provides on-site training to support staff as required; ensures established safety policies and procedures are followed. Implements behavior management procedures for Associates that are performing Driver Assistance duties, by providing hands-on assistance with those in need of behavioral intervention. Oversees and/or directly implements all ISPs, objectives, training for associate employees to achieve goals, objectives and service plans; oversees and provides individualized assessment of data collected, retains reports, narratives, incident reports and any other required documentation; submits required reports on a timely basis. Maintains positive working relationships and professional level contacts with all customers, vendors, and individuals or entities providing services for the disabled in order to coordinate and maximize efficient services.
Education and Experience: High School diploma or equivalent required. Must be 21 years of age, and have one (1) year experience working directly with disabled adults in a day habilitation, workshop, business, or industry environment required. Associates degree in a related human services field may substitute for working experience. Supervisory experience preferred. Must have excellent organizational and customer service skills, detail oriented and self-directed. Must have the ability to promote teamwork, motivate individuals and deal with conflict. Have an intermediate level of skill in working with Excel, MS Office Suite & Outlook. Have the ability to read and write English in order to understand and interpret written procedures. This includes the ability to give and receive instructions in written and verbal forms and to effectively present information and respond to questions from clients, supervisors and co-workers. Have the ability to maintain a harmonious, courteous, collaborative teamwork environment with both agency employees and the public. Present a friendly, courteous image for the Agency to the general public, customers, and public officials.
Other Requirements: Must pass background/fingerprint investigation and pre-employment drug screening. Must possess a valid NM drivers license, and proof of auto liability insurance. Must have own reliable transportation and agency insurable driving record. Must be able to sit, stand bend, stoop, push, pull or otherwise perform typing/keyboarding tasks as required to perform the essential duties of position. Must be able to lift 50 lbs. frequently and support 70-100 lbs. occasionally. May be required to visit various locations in order to carry out the essential job duties. Adelante is a drug free workplace. Adelante is an Equal Opportunity Employer/Protected Veterans/Individuals with Disabilities.
33791098