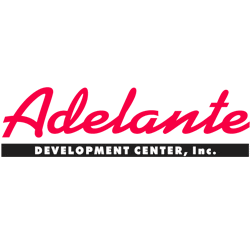 Job Coach Supervisor
Albuquerque, NM
General Description of Duties: The primary duty of this position is the development of the support and training needed for the individuals with disabilities working for businesses in the community. This position provides direct supervision, training and support to all assigned Job Coaches. Meets monthly with each employer to maintain quality assurance and to determine any training needs the company, client or staff may require. Develops a weekly master schedule to ensure all client employment sites are covered. Reviews and updates the schedule throughout the week on an as needed basis. Completes all necessary reports and documentation for the transition process, job site specific, post-employment and end of the month. Builds positive relationships with key management, supervisory and co-worker personnel at each employment site to promote normalized integration of the client into the company environment, as well as for future placement or replacement of a consumer.
Education and Experience: Four (4) or more years experience in business or industry. One (1) year supervisory experience. One (1) year experience working with adults with mental, physical or developmental disabilities. Preferred knowledge of policies, procedures and training programs to develop or increase skill/productivity in vocational and/or daily living tasks of individual clients. Knowledge of the ISP process and behavior management procedures and behavioral intervention techniques preferred. Must be able to communicate effectively with customers, clients, co-workers, management and corporate personnel, both orally and in writing in English, per Department of Health regulations.
Other Requirements: Must pass background/fingerprint investigation, pre-employment drug screening and TB test. Must have own reliable transportation, valid NM drivers license, insurable driving record and proof of current liability insurance. An employee in this position must be able to sit, stand, walk, performs keyboarding/typing functions, and lift 50lbs frequently. Must be able to bend, stoop, kneel, push/pull, carry occasionally and meet any job requirement for which the clients are being trained. Adelante is a drug free workplace. Adelante is an Equal Opportunity Employer/Protected Veterans/Individuals with Disabilities.
38698317