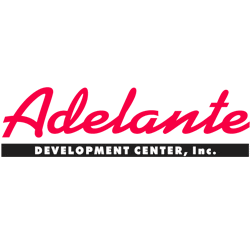 Ops Supervisor
Albuquerque, NM
General Description of Duties: The primary responsibility of this position is to assist the Operations Manager in all contract work assigned including maintaining quality standards, meeting deadlines and supervision of all assigned staff and all associated administrative paperwork. Responsible for the supervision and evaluation of staff as well as meeting the quality and time-line standards established for these contracts. Conducts duties and responsibilities in a hands-on-fashion. Assists manager in department operations. Assists with the implementation of policies and procedures, to develop or increase the productivity of individual clients; Assists in the development of and conducts time studies; Provides one-on-one client training, teaches appropriate safety practices in the work area, tallies client work, completes payroll and data sheets, maintains accurate data relative to written client objectives; Assists in control of inventory, reordering supplies; Ensures proper use of supplies, equipment and facilities by clients and staff; provides training to support staff as required. Assists with client care, hygiene or other living skills; Supervises lunch, breaks, respite and bus duty as scheduled; Maintains positive relations with all business clients; Works with parents, guardians and other agencies to achieve high level of programming. Will assist manager in planning, coordination, and supervising services in the various areas. In the absence of the Operations Manager will be responsible for the overall supervision of staff. Participates in performance evaluation process and recommends personnel/disciplinary actions for assigned staff as required. Perform other duties as assigned.
Education and Experience: High school diploma or equivalent required. Must be 21 years of age. Two (2) years of experience and proven success working in a production environment, inventory control and quality control systems required. Two (2) years supervisory experience in comparable field required. Must possess high quality standards and attention to detail. Must have excellent communication (written & verbal), customer service, and inter-personal skills. Must have the ability to maintain harmonious, courteous, and considerate relationships, while fostering a collaborative teamwork environment in both agency and the public. Must have the ability to effectively communicate in English in order to understand and interpret written procedures. This includes the ability to give and receive instructions in written and verbal forms and to effectively present information and respond to questions from clients, supervisors and co-workers.
Other Requirements: Must pass background/fingerprint investigation, pre-employment drug screening and TB test. Must have own reliable transportation, valid NM drivers license, insurable driving record and proof of current liability insurance. An employee in this position frequently sits at a desk or workstation. Must be able to sit, bend/stoop, squat, crouch, kneel, lift 50 lbs., carry, perform keyboarding/typing tasks frequently. Must be able to stand, walk, and operate required equipment continuously. Must also be able to climb 5 feet, reach above shoulder(s), balance, push/pull occasionally. Adelante is a drug free workplace. Adelante is an Equal Opportunity Employer/Protected Veterans/Individuals with Disabilities.
33792515