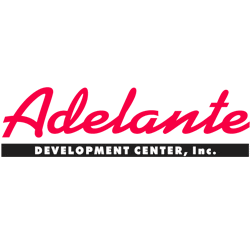 Proj Search Skills Train
Albuquerque, NM
General Description of Duties: The primary duty of this position is the responsibility for the direct training of interns working at the Project Search host site(s). Provides (1:1) skills training services to interns to ensure their internship is maintained. Teaches the intern how to complete all aspects of their job at the host employer site and assists with social skills training appropriate to the work site. Builds positive relationships with all Project Search team members, host employer liaison, rotation site managers, supervisory and co-worker personnel at the host employer site to promote normalized integration of the intern into the company environment. Assists the Project Search teacher with the implementation of all Project Search program requirements, including supporting the teacher with their lesson plans and the Health Matters training materials. Assists in the implementation of training, fading plans and task analysis. Assists with the development of potential job sites for the interns. Will assist the interns with the development of cover letters, resumes, registration with Workforce Connections, application process, attends interviews and initial site support once hired.
Education and Experience: High school diploma or equivalent required. One (1) year experience working with adults with mental, physical or developmental disabilities preferred. Preferred skill in dealing with the business community. Must be able to work in a self-directed manner with limited direct supervision and effectively communicate with customers, interns, co-workers, management and corporate personnel. Must also be able to communicate effectively, both orally and in writing in English, per Dept. of Health regulations.
Other Requirements: Must pass background/fingerprint investigation, pre-employment drug screening and TB test. Must have own reliable transportation, insurable driving record and proof of current liability insurance. An employee in this position must be able to sit, stand, walk, perform keyboarding/typing functions, lift 50 lbs. frequently. Must be able to meet any job requirement for which the clients are being trained Adelante is a drug free workplace. Adelante is an Equal Opportunity Employer/Protected Veterans/Individuals with Disabilities.
60154054